Introducing - ATP Turbo!

Hot on the heels of our new deals for Garrett turbos last month, we have even better news for those who want to remove the guess-work when it comes to installing a turbocharger upgraded in your engine!

We're very pleased to announce a new working relationship with ATP Turbo that was primarily driven on the back of demand from you guys!

ATP Turbo take the famous Garrett Turbochargers which - on their own - are very potent products, and marries them to bolt on kits (flanges, piping, housings, oil lines, water lines and fitment kits) in order to make selecting and installing the right turbo for your build simpler.

As is often the case when it comes to turbocharging, when you begin to look up the line in terms of power, size and performance, the stock fitment components or stock location setup falls short. After a bit of expensive fabrication and trial-and-error, it's possible to fit nearly any turbo. However, ATP has already done this for you and have many years or track and real-life street use to back up their kits. They remove the mystery and expense of going with custom fabricated components to fit which reduces time and cost compared to alternative install options.

To sort out a sharp price for the item you want - be it a manifold, downpipe, turbo kit, turbo or other - Visit ATP Turbo now and reply to this email with your demands!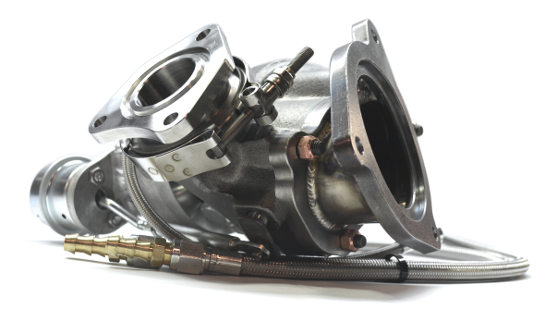 New - Victory Function Fenders!

Since November/December the West Coast port strikes in the USA have hampered oversized shipments to New Zealand. You may have seen a lack of offerings and deals in such parts however Kiwi Shipping and Mainfreight NZ have both said that everything is 'back to normal' now.

So it's a good time to tell you that we're authorised dealers for Victory Function - who make wide fenders for the Evo X and Toyota 86 / Subaru BRZ / Scion FRS! In fact, the first sets will be arriving in a few weeks now that the ports are flowing!

The Evo X front fender kit is designed specifically as a drag reduction fender due to the venting at top/rear of fender and the deep rear arch channels to clear air behind the wheel. The rear fenders extend the body lines and add width while also providing venting at rear to control air flow around the body. Both accommodate wider tyres for extra grip! They clear doors easily, and the rear requires minor modification to install.

Much like the Evo X fronts, the Toyota 86 fronts are full fender replacements which offer wider track options and race type venting behind the wheels to improve airflow. This is the first fender with a uniform width increase across the entire sweep of the wheel (from parking light to over tyre). As such the fitment looks better than the peaked flares other brands offer.

Each option comes in FRP or Carbon, with a lead time of 2-3 weeks and a total timeframe via ocean of around 3 months.

Specs:

Mitsubishi Evo X Front +15mm
Mitsubishi Evo X Rear +15mm

Toyota 86 Front +20mm

For more details visit Victory Function and for pricing, delivered to your door - ask!